Daniel Moore has been a long-time participant in the Annual Autism Art Expo. When the Expo meets in-person, Daniel often attends and provides a soundtrack to the experience using his speakers.
"Hello, my name is Daniel Moore. This is my fourth expo. I run Easy Rock Indy the proud sponsor of the art expo. A lot of my art is influenced by my love of parking garages, elevators, IU Health, Down Town Indianapolis, and radio/TV stations."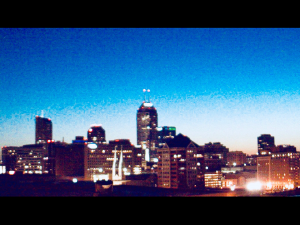 This is a photo that was taken from a weather camera in Down Town Indianapolis. It always reminds me that every day is a bright day when I'm working at University Hospital.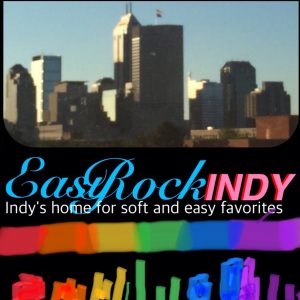 This the current logo that is in use on easy rock Indy. On the top half there is a photo of down town Indianapolis taken from the top of the IU Health University Hospital parking garage. In the middle there is the lettering of the logo. On the bottom of there is a rainbow ribbon that was drawn on with paint plug in on iPad. At the bottom there is rainbow version of the skyline using the same method as the ribbon.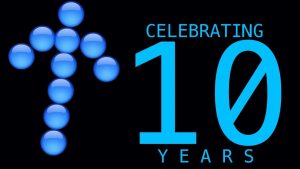 I made this when i found out the art expo was celebrating 10 years.
| | |
| --- | --- |
| Daniel Moore, Rainbow, Mixed Media | Daniel Moore, Mosaic |
| Daniel Moore, IU Health Is The Best Place To Be, Drawing | Daniel Moore, IU Health Building |
| Daniel Moore, It's Always a Bright Day, Drawing | Daniel Moore, I'm Super Happy to be Hear at IU Health with My Friends, Drawing |
| Daniel Moore, Easy Rock Indy, Drawing | Daniel Moore, American Flag, Drawing |