Wiekamp Hall, named after Elkhart-based philanthropists Darwin and Dorothy Wiekamp, sits on the site of a former Coca-Cola bottling plant.  Built in 1998, Wiekamp Hall is the primary academic-classroom building on campus.  Students in all of our Schools and Colleges take many of their general education classes here.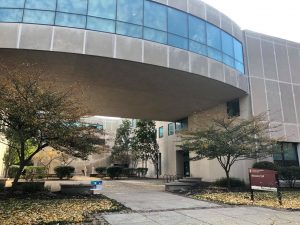 There are 5 computer labs, a large lecture hall, and multiple student lounges. The Language Resource Center is on the first floor of this building, and Wiekamp is also where you'll find the administrative offices for the College of Liberal Arts and Sciences as well as departmental offices for History, Psychology, English, General Studies, and more.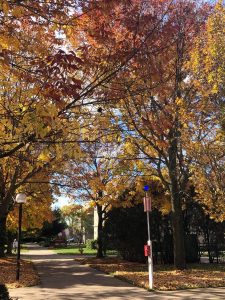 On your way to Wiekamp Hall, you may have noticed one of our emergency phones located on campus. While IU South Bend and the IU Police Department are committed to providing a safe environment for all students, employees, and visitors to campus, these phones are available to use 24 hours a day and call directly to the IUPD. Students working on campus late into the evening are also welcome to call to request an escort to their car or on-campus apartment at any time.